Nepean Locksmith > About Us – Locksmith Company
About Our Locksmith Company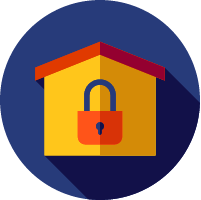 We are the most reliable locksmiths Company in Ottawa as well as the surrounding areas.
We are an expert company that has gotten a seal of approval for the past 10 years.
Our technicians and representatives are committed to providing the best lock and key services to the population that we serve for years to come.
we are the best locksmiths in the Ottawa area.
We have the expertise and longevity that leads to customer satisfaction with our work.
You will not go wrong if you choose us for your locksmith needs.
We are available for service 24 hours a day, 7 days a week, 365 days a year. 
Ottawa Locksmith Service
This means that we can be at you location night or day in 30 minutes or less!
Our trained technicians travel in well equipped vans that carry a wide selection of products such as heavy duty locks, master key services, high security locks, home security surveillance cameras (CCTV), deadbolt installation, access control systems, home alarm systems, safes, high security door locks and custom designed door handles.
Locksmith Company Ottawa will provide you with the personal service that will best suit your needs and budget.
Our Locksmith in Ottawa residential services include :
• Lock change / Lock install / Lock repair
• Lock re-key
• Master key services
• 24 hour locksmith emergency services
• Deadbolt and high security locks
• Cabinet locks
• Gates
• Safes
• Home alarm systems
• Intercom systems
• Access control system
We are available around the clock to professionally safeguard your home and office with our state of the art equipment.
As a leading security and locks smith service provider, Our Locksmith is committed to fair pricing and complete customer satisfaction.
Our great partners in Montreal :
Serrurier Plateau : http://serrurier-plateau.com
Serrurier Verdun : http://serrurierverdun.com
Our great partners in Toronto :
Express Locksmith Toronto : http://www.locksmithservicesintoronto.ca
Express Garage Door Toronto : http://expressgaragedoor.ca